Beautiful silks for daywear, eveningwear, bridalwear and interiors
We are the first choice for beautiful silks, including tulles, chiffons, crepes, douppions and organzas.

Pongees was established 90 years ago in the UK to sell mainly greige fabric to the printing industry for silk ties and scarves.

Today, we offer a collection that comprises an extensive range of plain dyed, embroidered and jacquard silks to meet the exacting demands of couturiers, fashion, bridal and lingerie designers and manufacturers, luxury retail brands, costumiers, event organisers and interiors specialists.
Fabrics are available from stock, with a 1 metre minimum order.
THE HISTORY - HOW PONGEES BEGAN
The origins of the present day Pongees Ltd lie in Switzerland, a country that has historical connections with silk trading with China stretching back over many hundreds of years. In the mid 19th century Ostertag Hausamann Faes was established and quickly became a leading silk trader.

In 1931 a branch office was opened in London under the name Pongees Ltd - pongee being a generic term for a group of Chinese silks that were especially popular at that time.

We retain historical links with our Swiss founders through our chairman Christian Hausamann, grandson of one of the founders, who is resident in Zurich.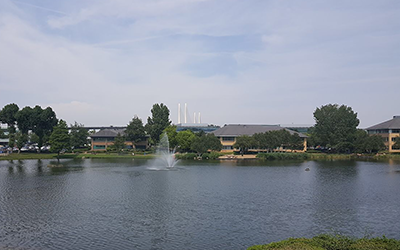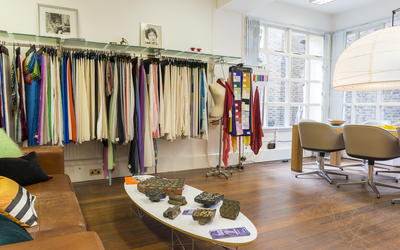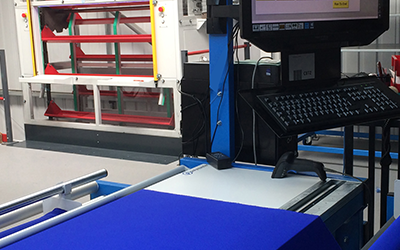 I've received the silk safe and sound - it's beautiful. I'm really impressed with the whole service and will recommend you to anyone I think you can help! My dressmaker will also do the same"
Katie B
The thing that amazes me is the level of communication from you. You deserve to succeed because you care, you communicate and this clearly comes across
Richard Lawson
A veritable wonderland of silks, the Showroom offers both natural and synthetic mixes in (almost) every glorious hue imaginable! Louis is amazing - incredibly helpful and welcoming - and I never leave disappointed. The best customer service I have ever received, and my favourite silk shop! Would highly recommend to any student or designer
Hannah Green
Pongees is a big advocate of helping next-generation designers. I often feel intimidated going to other wholesalers as my minimums are low, but Pongees welcomes all customers - from students to start-ups.
Grace Lane London
THE CUSTOMERS OF TOMORROW
We take pride in meeting the creative and educational requirements of the "customers of tomorrow". We regularly host students from fashion and design colleges from throughout the UK.
"We consider it an essential and particularly important part of our business to nurture the leading designers of tomorrow"
- Nick Moore, Managing Director, Pongees